From cha(lle)nge to change: Left Lane Entitlement
The slow "entitled" driver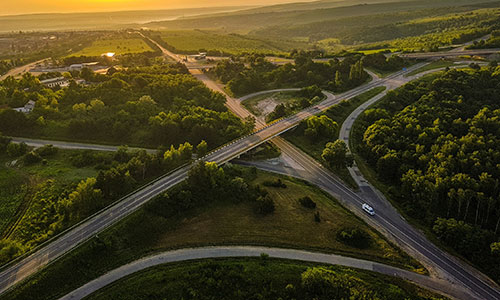 The acronym LLE stands for left lane entitlement. This term was most probably coined by frustrated drivers, being slowed down or blocked in the left lane by the "entitled" driver that sticks to the fast lane and sticks to the minimum speed limit of the lane. This sense of entitlement is the exact belief of the "LLE driver" that he has every right to stick to the lane, disregarding the influence he has on the others on the highway.
Most of the times that we feel entitled to something, we believe that we gained the right to have or do this something by our own effort and worth. But the reality is different. Most of our entitlements or privileges are just a self mind trick, that aims to boost our sense of worth and purpose. They are essentially a dangerous illusion that strips us of feeling responsible for our choices and their consequences, and renders us unwilling to engage in ownership of our life and in meaningful action.
The world, the road, the others do not naturally owe us anything. Entitlement therefore poses a challenge. The "entitled" driver will eventually realise and become aware of his surroundings. Maybe the line behind him grows big enough, maybe cars overcome him from the right lane, maybe the sound of the horns finally starts to annoy him. He will feel a moment of guilt, and at that moment he has to take a decision.
He does feel challenged and he has two options: he can either stick to the left lane, where he can be comfortable and feel deserving of his right to do so, or make an effort and move to the "right" lane, taking thus consideration of the others and always keeping the option of joining the left lane when he decides to step up, or in this case speed up.
This eventual realisation will come as soon as the surrounding influence is louder that his self focus, his obsession with himself as an "entitled" priority. His usual motto is "my way or the highway". In the case of LLE, his way is also the highway. His need to feel special absorbs him completely, endangering his journey or rendering it meaningless. He amplifies his difference, by acting different. But change is possible. Changing lane is even more so.
In order to realize our entitlement, we first need to take a step back, to change a lane and move right. From there, we can see the stalled cars passing us by, we can more easily understand our previous position and its consequences on others, and we can make a better decision on how to proceed. Yes, challenging our sense of entitlement, takes time. Changing it to ownership, initiative and action takes even more. But sometimes all we need to do is look around, and move ourselves aside for a while, even if it's not comfortable. Especially when it's not comfortable.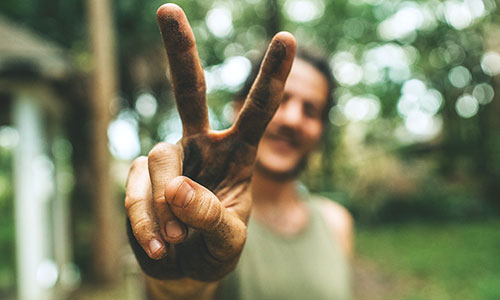 Every single pacifist and peace maker should be taking action against climate crisis. Peace building, in order to be lasting and really stable, needs to include intergenerational considerations.